How Do You Wean People Off Cars? By Rebranding... →
Interesting article by Skibsted Ideation. The only way to get consumers to choose cheaper, more efficient transportation is to make it the cool option. 
30 Examples of Excellent Typography in Web Design →
Watch
Swallow bicycle works.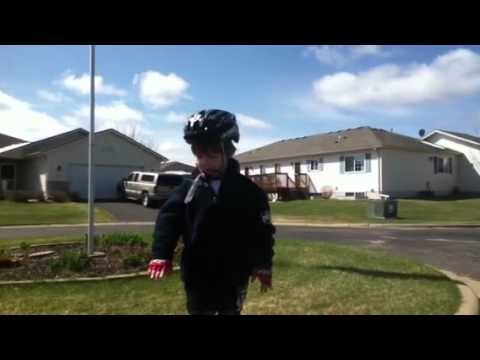 BikeLab / Greensboro, AL →
The site is down currently, but they sound neat. 
Watch
The Recyclery- a Bicycle Co-op The story of an Asheville, NC cooperative that teaches the community about building bikes and healthy concepts of recycling, all for free. http://recyclery.org/
Helen Morgan: 6 Awesome Bike Sharing Schemes From... →
Views From The 'bus: Are Urban Bicyclists Just... →
viewsfromthebus: In March, New Yorker columnist John Cassidy blogged about the city's new bike lanes. He was annoyed that they made it harder for him to drive his Jaguar around Manhattan, and bemoaned the city's bicyclists as a privileged, insular aristocracy, a "faddist minority intent on foisting its bipedalist…
The Dalai Lama's New Guidelines.
At the start of the new millennium the Dalai Lama issued eighteen rules for living. Take into account that great love and great achievements involve great risk. When you lose, don't lose the lesson. Follow the three Rs: 1. Respect for self 2. Respect for others 3. Responsibility for all your actions. Remember that not getting what you want is sometimes a wonderful stroke of luck. Learn the...
ibike.org: community bike programs →
This category covers a wide variety of groups, with a wide variety of structures and without well defined boundaries between types of programs.  They all have in common that they are facilitating more bicycling in their communities'.  Some are truly free, but others have some revenue generating element to try an make them more stable and increase their longevity.  Clearly there is a...
OPEN: Boston's new bicycling epicenter →
OPEN launches it's unique Union Square bicycle shop, art gallery, and design studio. Located in the center of hip and upcoming Union Square in Somerville MA, OPEN encompasses a innovative approach to the bicycle-centric lifestyle, offering new and vintage bicycles, frames, components, and accouterments for a diverse crowd of urban riders. Folded into the newly-renovated warehouse space...
7 ways to create community through twitter tags →
5 Tips for creating non profit online communities →
Fixed Gear Cape Town →
fixie club in Africa, great content, and what good design should look like. 
BoneShaker magazine: a celebration of cycling and... →